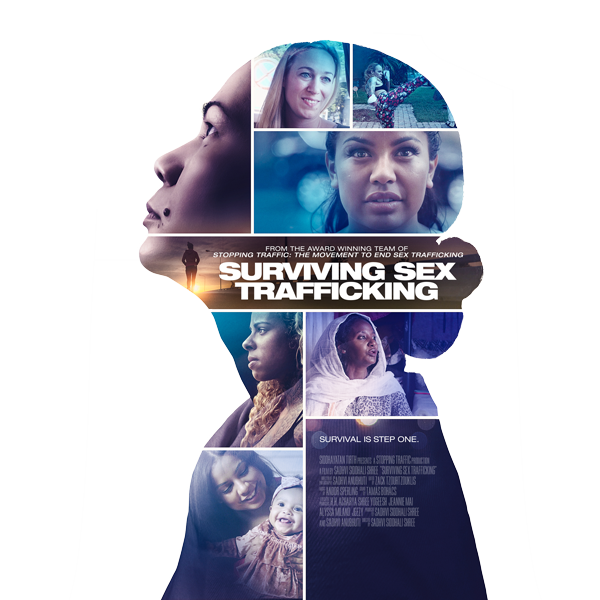 Hollywood Premiere
View March 24th Premiere Details Below.
View the event's details below.

The Venue
Located in the Westside Pavilion, The Landmark LA offers a state-of-the-art auditorium, an upscale lounge, and a sophisticated environment. We are proud to host our premiere here.

Lounge Meet Up
After the Q&A we will move to the lounge where you will have the opportunity to meet and greet the cast as well as share your experience after watching the film.

Red Carpet
The Red Carpet will be open to VIPs from 5:00 to 5:30 pm. At 5:30 pm, only celebrities will walk the Red Carpet.

COVID Requirements
The City of Los Angeles requires proof of full vaccination and picture ID or a negative COVID-19 test taken within 72 hours of entry. 

Q&A with the Survivors
After the film you will have the opportunity to hear from the incredible, resilient, strong survivors featured in the film as well as the director and executive producers.

Attire
A semi-formal attire is requested.
FAQ
View March 24th Premiere Details Below.
When is the last day to RSVP by?
You must RSVP by March 15th.
What is the address of The Landmark Theater?
10850 W Pico Blvd, Los Angeles, CA 90064 in the Westside Pavilion.
I would like to sponsor this event, how do I do that?
We have opportunities for you to contribute and sponsor this event in many ways. Please e-mail us at info@stoppingtraffic.org and we'll be able to provide more details. We are a registered 501(c)(3) organization and will provide a tax-exempt receipt for your contribution.
What is the event's schedule?
Date: March 24th, 2022
Red Carpet for VIPs: 5:00 – 5:30 pm
Red Carpet for Celebrities: 5:30 – 6:45 pm
Film Screening: 7:00 pm
Q&A with Cast: 8:10 – 9:00
Lounge Meet Up: 9:00 – 10:00 pm
If I have any questions, how can I contact you?
Please e-mail us at info@stoppingtraffic.org